CHALLENGE CANCUN NEEDS YOU!.
We will like to have you in our team! BE PART of one of Mexico´s premier Long Distance Triathlon.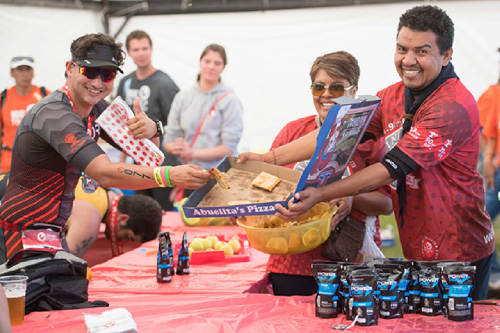 If you like sports, you can help us in the Challenge CANCUN Team. We need volunteers, people that would like to have a great time, someone who wants to live a unique experience, taking part in a big team with the aim of offering the best triathlon race ever been made in South Mexico.
The participants of Challenge CANCUN will face the "challenge" of their lives, a 1.9 km open water swim, a 90 km bike ride, and a 21 km running with in the heart of Cancún.
And you? You are the vital piece for everyone to arrive to their goal the FINISH LINE of Huge CHALLENGE, help us so they can beat their marks, to make them enjoy the best place in Mexico too race Cancun, Quintana Roo and finally to make them live their passion, to race a World Series TRIATHLON!!
Save the date
April the 28, 2019. Mark that date on your calendar, that day you will be part of something exciting!
Your tasks
Some of the tasks are the following: Provisioning in the course, participants attention, control of the circuits, indications, distribution, assistance in parallel activities, etc.
Your prize
You will be part of a great team. In addition to receiving formation, you will receive an official certificate of volunteer, gifts of the race. We will also have a specific volunteers program of activities (volunteers party & dinner, raffles of stays, trips, tickets to theme activities, etc.)
Register now
Reserve your place of a volunteer in Challenge Americas. It's easy, you only need to write us an email to info@challenge-cancun.com