5 reasons to race Challenge Cancun:
Cancun is ranked as the 6th best beach & resort destination in the world.
Cancun's international airport offers accessibility from all over the world.
Our hotels offer first class accommodations and services for all budgets.
The Caribbean is a beautiful flat and fast venue to race in.
And you'll also find here the best margaritas in the world, just saying.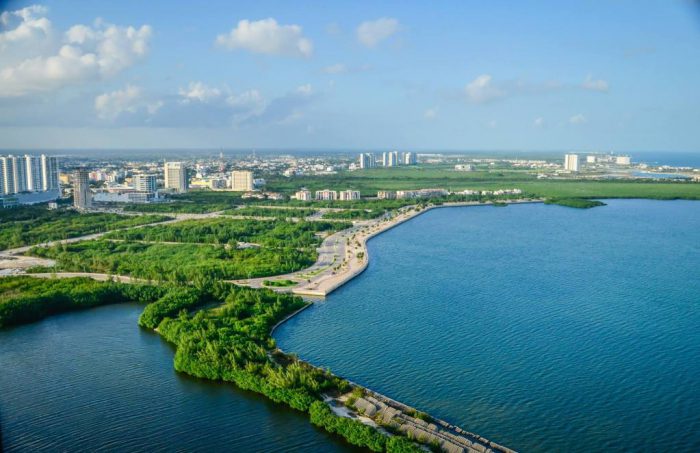 Cancun is ranked as on of the top 6 tourist destinations in the world, surrounded by the beautiful turquois Caribbean sea and emerald green jungles. The city is very easy to get to, with more than 350 flights a day from all over the world. Hospitality, beautiful beaches, first class accommodation and food, are waiting for you in this Mexican paradise. A race as great as Challenge Cancun is only an excuse to come visit. Register today and compete in this fun and friendly resort of the Mexican Peninsula.
Triathletes will start with a very fast swim in the  turquoise waters of the Caribbean sea and a short distane from the second largest reef barrier in the world.
The second leg of the race will take place on highway 307 north bound toward Cancun, to return south bound, for their second loop, towards Playa del Carmen and the Riviera Maya, on a very fast and flat course.
The running course will take place in Cancun's downtown main avenue known as Av. Bonampak. Amid the commercial and residential area, a 3 lap course with some low hills will be the scenery for your amazing accomplishment. The course will be very well stocked with plenty of hydration and aid stations. Also, the locals will have the opportunity to cheer you on and until you cross the finish line.
The recovery tent will be ready at the finish line, with massages, aid stations, medical service, food and plenty more surprises.
The local government and the people of Cancun are enthusiastic and supportive of this world class event. So don't let go of this opportunity to enjoy Cancun family and compete in one of the Challenge Family distances. Of course, bring your family with you, we will have plenty of activities and benefits for everyone to get involved.
DISTANCE: Middle distance/ Sprint distance / Challenge Women / Junior Challenge
RACE PARTNERS: