Sanitary Measures for COVID-19
The following points are strategies based on official documents of the WHO, IOC and triathlon authorities worldwide. Based on the recommendations given, safeguarding the health of the participants, spectators and personnel involved, is and will continue to be the priority in any situation. Actions are established before, during and after the event: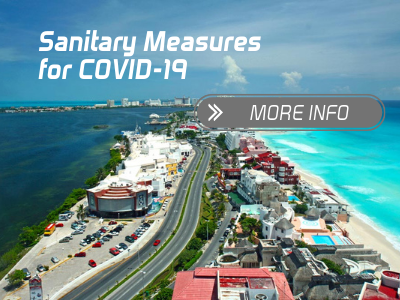 More info:
Caribe Mexicano: Preguntas frecuentes.
INFORMATION REGARDING PCR TESTS IN THE MEXICAN CARIBBEAN PRIOR TO THE DEPARTURE OF TOURISTS
RESUMEN INFORMATIVO PRUEBAS PCR EN EL CARIBE MEXICANO